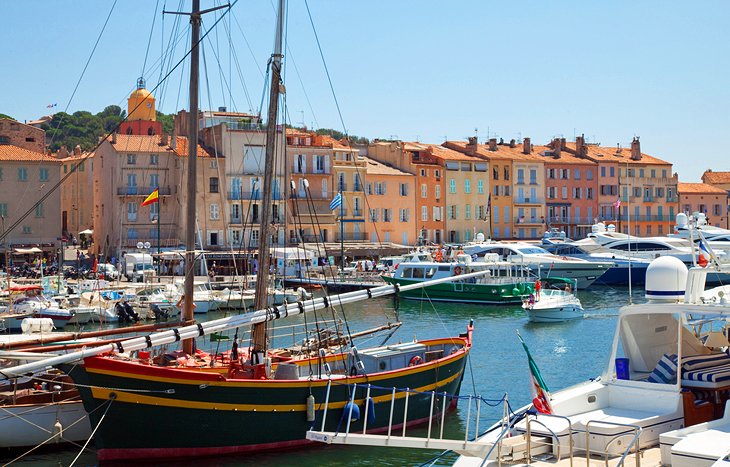 St. Tropez, the vacation spot of international jet setters, is known for its beaches and nightlife, but this quaint, charming, fishing village turned luxury vacation spot has more to offer its visitors. A trip to St. Tropez would not be complete without a visit to some of these unique Tropezienne experiences that we hand-picked to offer you the ultimate vacation while staying in one of LVH Global's luxury properties.
---
Musee de l'Annonciade
This 16th century chapel-turned-museum showcases an impressive collection of modern art infused with that legendary Côte d'Azur light. Artists featured are pointillist Paul Signac, Henri Matisse, and Pablo Picasso, among many others.
Pampelonne Beach
Nearly five kilometres of fine, white sand separate the Mediterranean sea from acres of scrub-covered dunes and make up St. Tropez's most famous beach. It's a site of remarkable natural beauty that offers a rural backdrop to the world's most glamorous beach party scene.
Musée de la Citadelle
Located in the dungeon of the village's citadel, visitors can follow the town's seamen across the seas of the world and you can also learn about the town's daily life and relationship to the sea, through traditional fishing techniques. The citadel also offers excellent views of St. Tropez and the bay.
Featured Property
With 4 bedrooms and 4 bathrooms, our featured property, Villa Britney, is perfectly equipped for families or a group of friends. This villa, perched atop a hillside, has a supreme view over the Mediterranean Sea. Located just 10 minutes away from the famous Pampelonne beach and St. Tropez nightlife, this villa is only a five minute walk away from the water's edge. This architectural beauty reconnects you with the outdoors while affording all the comforts of home. For more information, press the button below.